Chiropractor Eric Chludzinski D.C.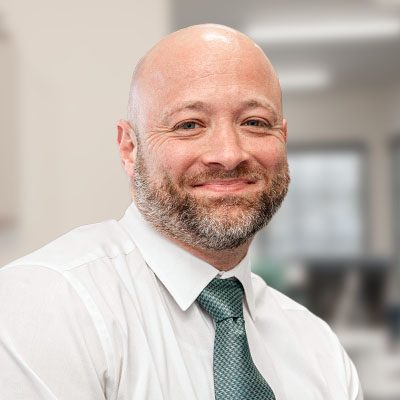 Dr. Eric attended St. Peter's College in Jersey City and graduated in 1998 with a Bachelor of Science in Natural Science. He continued his schooling at Life University School of Chiropractic in Marietta, GA and graduated in 2002 as a Doctor of Chiropractic.
Dr. Eric is a certified Crossfit Instructor, USA Weightlifting Coach, and has many chiropractic certifications. In his downtime, he enjoys weightlifting and being outdoors hiking or camping. He also loves spending time with his kids, riding motorcycles, or just relaxing and watching movies!
---
CERTIFICATIONS AND LICENSES:
New Jersey State Chiropractic License, 2002
EMT and CPR Certified
Physiotherapy, 2002
Chiropractic Biophysics Certification, 2005
Pain Management Certification, 2006
Manipulation Under Anesthesia Certification, 2006
DRX9000 Spinal Decompression Certification, 2006
Neuronal Conductive Studies (NCV), 2007
Dermatomal Evoked Potentials & Somatosensory Evoked
Potentials (SSEP), 2007
CrossFit Certified Instructor, 2011
Graston Technique Certified, 2013
RockTape Doc, 2013
USA Weightlifting Coach, 2013
Certified Strength and Conditioning Specialist (CSCS), 2013
Certified Musculoskeletal Ultrasound Sonographer, 2016
OFFICE HOURS
---
Monday
9:00am - 12:00pm
3:00pm - 6:00pm
---
Tuesday
9:00am - 12:00pm
3:00pm - 6:00pm
---
Wednesday
9:00am - 12:00pm
3:00pm - 6:00pm
---
Thursday
9:00am - 12:00pm
3:00pm - 6:00pm
---
Friday
Closed
---
Saturday & Sunday
Closed